---
From the Superintendent
Dear Student, Parent, Community Member or Other Interested Person,
Thank you for your interest in Avon Lake City Schools. Avon Lake City School District is a high performing, student centered community of learners. Support from all stakeholders inside the school district and outside is central to the success of our students. Every student achieving at their highest level is our goal. The dedication and hard work of everyone involved allows us to offer a learning environment Pre-K through the 12th grade full of opportunity for all learners.
Our website is one of the many ways that we work at keeping our students, parents and community members informed. Information at the district level, from the treasurer's office, at the campus level, in co-curricular and extra-curricular areas can be found on this site. Communication is vital to any organization's success and our focus is to keep the information current as well as to foster two-way communications. Please check out the new Avon Lake City School District App and help us keep in contact with all involved.
For our students to get the education they need to be successful in today's world it will take all of us working together. We look forward to working together on the challenges we face and are excited about our potential. Please visit our schools - our doors are always open. Feel free to call (440-933-6210) or email with any questions, ideas or concerns.
Sincerely,
Bob Scott
Superintendent
Avon Lake City Schools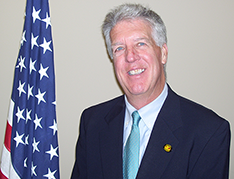 Robert Scott, Superintendent
Avon Lake City Schools
(440) 933-6210
robert.scott@avonlakecityschools.org