Welcome to Avon Lake City Schools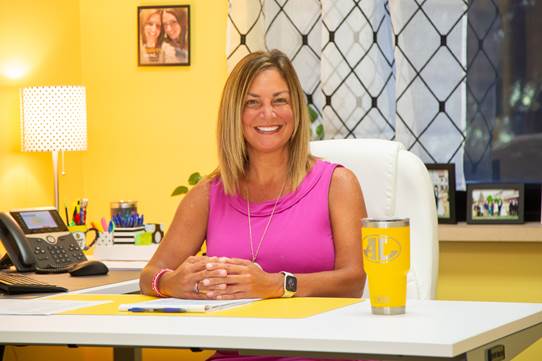 Joelle Magyar
Superintendent
Welcome to the 2023-2024 school year! We are looking forward to a full year of activities, celebrations, and successes.
We have several new faces this year as we open our doors. I, as your new Superintendent, am looking forward to meeting our Avon Lake family and community. If you see me around our campus and buildings, please say hello. I am honored and thrilled to be chosen to lead Avon Lake City Schools and to continue the tradition of excellence our community expects and our children deserve.
In addition to me, you will see new faces in the following roles:
Athletic Director - Dale Krzynowek
Troy Intermediate School Administration - Theresa Lengel and Julie Scanlan
Avon Lake High School Assistant Principal - Maria Gingo
LEAPS Preschool Supervisor - Stacey Vince
Special Education Supervisor - Katrina Muzingo
It is hard to imagine that our new kindergarten class will be the graduating class of 2036! What are predicted to be the hottest jobs in 2040? A quick Google search will tell you the following:
Virtual Store Manager
Robot Mediator/Mechanic
Drone Traffic Controller
Augmented Reality Designer
Micro Gig Agents
Hydrogen Fuel Station Operator
We, as educators of our future world leaders, need to ensure our kiddos are prepared for their world, not the one in which we are currently living. Our world is rapidly evolving and changing. We are tasked with keeping the job of educating our children evolving and changing at the same pace.
So this year, we are going to step-up our journey to continue to evolve from being a GREAT school district to being an ELITE school district! A school district that not only graduates students with strong foundational skills, but also provides them with the ability to critically think, work with others in a global economy and to have the emotional capacity to handle rapid, constant change as their world will be just that.
We are looking forward to an
ite school year!
Please reach out with any thoughts, questions and comments. I look forward to meeting the Avon Lake community.

Sincerely,

Joelle Magyar
440-933-6210
joelle.magyar@alcsoh.org
To sign up to receive Superintendent Magyar's Messages, click here.
Families with children in the district automatically receive the bi-monthly messages.
Archive of Superintendent Magyar's Messages