Board of Education
Dale Cracas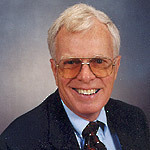 Dale Cracas was elected to serve on the Avon Lake Board of Education in November 2005.
Dale completed a twenty-seven month tour in Eritera, East Africa with the U.S. Army, and then graduated from Bowling Green State University in 1965. He married Donna Jennings and moved to Michigan where they both taught in Greenville. In 1967, they moved to Ohio and Dale began teaching social studies at Lakewood High School. Three years later, he transferred to the Avon Lake City Schools where he taught for fifteen years at Learwood Middle School and fourteen years at Avon Lake High School.
During his tenure as a teacher, he was a Martha Holden Jennings Scholar, Ohio Merit Teacher for the National Council for Geographic Education, and he also received an educational award from the Buckeye Association of School Administrators. He was recognized seven times as a teacher who impacted students. He retired from Avon Lake City Schools in 1999, and after his retirement was employed as a trainer for the Lorain County Clerk of Courts. He also served the city of Avon Lake as a Ward II councilman for 8 years, and was a civil service commissioner from 1981 to 1983 and 1992 to 2004. He was the President of the Avon Lake Kiwanis Club in 2005-2006 and retired as a real estate agent on December 31, 2008. In addition to serving on the Board of Education, Dale continues his involvement in community affairs as one of the co-chairs of the Avon Lake Community Garden. The community garden is located on the east side of the driveway to Troy Intermediate School.
Dale is the proud father of three adult children and grandfather of nine grandchildren.
Ronald D. Jantz Jr.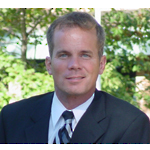 Ron Jantz was appointed to the Avon Lake Board of Education in April 2007 to replace board member Mark Bennett.
Ron and his wife, Stacy, have lived in Avon Lake since 1995 and have four children. All four of the Jantz children attend the Avon Lake City Schools.
Ron works as the Digital Media Coordinator for Lorain County Community College. He is a volunteer for the Avon Lake Youth Baseball Federation and serves as league director for the ALYBF's Girl's Ponytail League. He serves on the Board of Directors for the Boy's and Girl's Clubs of Lorain County and as a high school Sunday School teacher for his church, Christ Evangelical Lutheran Church in Avon Lake. Ron has volunteered as a youth baseball, softball, basketball and football and soccer coach in Avon Lake since 2000. He is a Leadership Lorain County graduate, Class of 2002.
Ron earned his Bachelor of Science Degree in Journalism, with honors, from Ohio University's E. W. Scripps School of Journalism in 1987. He worked as a television sports reporter/anchor for WUAB's Ten O'Clock News and WKYC Channel 3 News from 1987 to 2000. He currently does freelance sports reporting for WKYC and the NBA.
Pamela Ohradzansky, Vice President
Pamela Ohradzansky has been a member of the Board of Education since she was appointed in June 2004. She served as Vice President of the Board from January 2007 - December 2013. Pamela became Vice President of the Board of Education in April 2018. She served on the the Lorain County Joint Vocational School Board from June 2004 until December 2014.
Pam has been a resident of Avon Lake for 28 years. Pam has worked at Avon/Avon Lake Community Resource Services since 2010 and became the Executive Director of the organization in 2019. She has been active in the community volunteering for organizations such as the Avon Lake High School PTA, After Prom Committee, Avon Lake High School Booster Club, and Avon Lake PTA Council. Pam is also a member of the North Coast Rotary Club.
Pam received a Bachelor of Science Degree in Business from Miami University in 1986. She has been married for 32 years to her husband, John, and they have two children - Michael, age 28 and Caitlyn, age 26. Pam enjoys activities with her family, reading, golfing and traveling.
Michael Sherban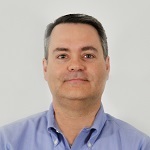 Mike Sherban was appointed to the Avon Lake Board of Education in May 2018 to replace board member Charles Froehlich. Mike is a lifelong Avon Lake resident and a 1990 Avon Lake High School graduate. Mike and his wife, Meg, have two children. Both Sherban children, Emma and Matthew, attend Avon Lake City Schools.
Mike earned his Bachelor of Science degree in Manufacturing Engineering from Miami University in 1994. After graduation Mike worked as an I/T consultant for Accenture and IBM before pursuing his law degree. In 2005, Mike graduated, magna cum laude, from the Cleveland-Marshall College of Law. Currently, Mike is General Counsel for The Equity Engineering Group, Inc., an engineering consulting firm. Prior to Equity Engineering, Mike was in private practice as a litigator and patent attorney for various large law firms in downtown Cleveland. Prior to his appointment to the Board of Education, Mike served as Chairman of the Avon Lake Planning Commission.
Mike enjoys travelling with his family and rooting for his favorite sports teams, the Shoremen, Browns, Indians, and Cavs.
Jim Stobe, President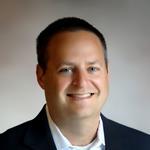 Jim Stobe is serving his third term on the Board of Education after being elected in late 2011, and he became President of the Board of Education in 2018. Jim has lived in Avon Lake since 2004 and has two children: Savannah, a ninth grader at Avon Lake High School and CJ, a seventh grader at Learwood Middle School. He is proud to have served on the Board the entire time his two kids have been in the Avon Lake City Schools and hopes to continue to do so until they both graduate.
In early 2019, Jim became the Chief Financial Officer at the Community Foundation of Lorain County. The Community Foundation is an endowment made up of public and private funds with over $145 million in assets. The Foundation gives grants and scholarships to organizations and students in Lorain County in excess of $6 million annually. Prior to joining the Community Foundation, Jim was the CFO for Marshall Goldman Motor Sales, one of the nation's largest seller of high-end, exotic used cars. Before going to Marshall Goldman, Jim spent over twenty years working as a licensed CPA with Cohen & Company, a Top 100 public accounting firm. Jim was the CFO for Cohen for five years, he previously worked as the firm's Controller and as an auditor, and as a business consultant.
Outside of his duties on the Board of Education, for the past four years, Jim has volunteered as a youth travel soccer coach in Avon Lake and has served in many volunteer roles Avon Lake UCC. Jim is part of the 2021 Class of Leadership Lorain County.
Jim received a Bachelor of Business Administration degree with a major in Accounting from Ohio University in 1997, where he graduated with honors. His passion for education comes from his parents, who were both local school teachers in the area. Jim is an avid sports fan, cheering on the Shoremen, Browns, Cavs, Ohio Bobcats, and Indians and enjoys traveling with his family.