Board of Education
Kendra Gardiner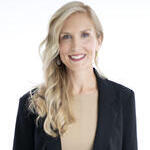 Kendra Gardiner was appointed to the Avon Lake Board of Education in August 2022 to replace board member Pamela Ohradzansky. Kendra moved to Avon Lake in 2010 and shortly thereafter met her husband Charlie Gardiner who himself was a lifelong Avon Lake resident. Together, they have two young and energetic boys – Henri and Aiden.

Kendra has served on the board of the Avon Lake Early Childhood PTA (ALECPTA) since 2019. Locally Kendra's volunteer efforts have been through her engagement with the ALECPTA, in support of school activities with her boys, and previously was active through Junior Achievement and as a frequent class speaker at the Avon Lake High School.
Kendra has a deep passion for education and ensuring it is available and accessible to all. She is a first-generation college student and has committed hundreds of hours of volunteer hours and years of her career to ensure others are given the same access to opportunities as were afforded to her.

Kendra earned her Bachelor of Science degree in Chemical Engineering and Masters in Business Administration from the University of Illinois Urbana-Champaign. After graduation, Kendra relocated to Avon Lake to work for PolyOne Corporation (now Avient). Today, Kendra is the Director of Product Strategy at University Hospitals in the UH Ventures group where she is helping to cultivate a culture of innovation within the hospital through educational programming and providing strategic leadership to help advance the most promising concepts, products (medical devices and software solutions), and service line enhancements for the benefit of patients, caregivers and the community.

Prior to joining UH Ventures, Kendra spent four years with JumpStart, a Cleveland-based venture development organization. As the Chief Performance Officer Kendra oversaw organizational strategy, continuous improvement and led the launch of new strategic initiatives which most recently included the Verizon Community Forward initiative which brought innovation centers to underserved communities in Cleveland. During Kendra's time at JumpStart she was recognized as one of Crain's Cleveland 40 Under 40 in 2019 for her work in fostering economic inclusion communitywide.

Outside of work Kendra enjoys spending time in the Metroparks, traveling, and coming up with new adventures for her kids.
Ronald D. Jantz Jr.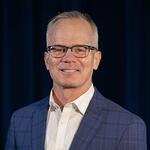 Ron Jantz was appointed to the Avon Lake Board of Education in April 2007 to replace board member Mark Bennett.
Ron and his wife, Stacy, have lived in Avon Lake since 1995 and have four children. All four of the Jantz children are graduates of the Avon Lake City Schools. The Jantzes are members of Christ Lutheran Church in Avon Lake.
Ron works as the Digital Media Coordinator for Lorain County Community College. He has been at LCCC since November of 2000. In the summer of 2020, he completed his 20th and final year of volunteering as a youth coach in baseball and softball. In the past, he has served on the Avon lake Youth Baseball Federation Board and as the director of softball for the ALYBF. Ron is a past member of the Boy's and Girl's Clubs of Lorain County Board of Directors and is a 2002 graduate of Leadership Lorain County.
Ron earned his Bachelor of Science Degree in Journalism, with honors, from Ohio University's E. W. Scripps School of Journalism in 1987. He worked as a television sports reporter/anchor for WUAB's Ten O'Clock News and WKYC Channel 3 News from 1987 to 2000. He currently is the play-by-play voice for Case Western Reserve University's men's and women's basketball programs and is a freelance photographer.
Jenefer Machovina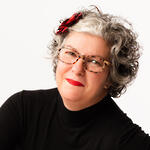 Jenefer Machovina is passionate about learing, engagement and all things Avon Lake! She has been a School Board member since 2022 and she is focused on the success of our school district and community. Jenefer has lived in Avon Lake since 1998. Together with her husband Bryan, they are raising their (4) children all attending Avon Lake Schools since preschool. Paige is a Senior and Mia is a Junior at the High School. Porter is in the 8th grade at Learwood and Foster is in the 5th grade at Troy. Their children are active in athletics and participate in golf, lacrosse, swimming, baseball, and cross country. When the family is not in the pool, on the course, or on the field, Jenefer enjoys playing golf with her husband and friends and traveling to new destinations. Hilton Head and the beach is the family's home away from home.
The Machovina family volunteers at Community Resource Services (CRS), Main Street Care Center, for the Avon Lake Boosters, and contributes to many events and fundraisers in the schools. Jenefer and Bryan are active in the PTA, serving for over (12) years. Most recently Jenefer has also served as the Vice President of the Avon Lake Library Board of Trustees.
Jenefer graduated from The Ohio State University with a Bachelor of Arts in Criminology and Spanish. She works as a Senior Manager at CUNA Mutual Group, based in Madison, WI, leading a national team supporting 4000+ credit unions internationally. Jenefer's experience in financial services, performance improvement, change management, marketing, and public relations will be valuable contributions to our team. She also leads Diversity, Equity, and Inclusion (DEI) work for the company, ensuring they foster an inclusive environment where everyone can bring their best self and thrive.​
Michael Sherban, Vice President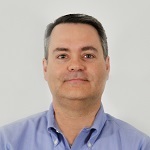 Mike Sherban was appointed to the Avon Lake Board of Education in May 2018 to replace board member Charles Froehlich, and he became Vice President of the Board of Education in January 2022. Mike is a lifelong Avon Lake resident and a 1990 Avon Lake High School graduate. Mike and his wife, Meg, have two children, Emma who graduated from Avon Lake City Schools in 2020 and Matthew is a student at the High School.
Mike earned his Bachelor of Science degree in Manufacturing Engineering from Miami University in 1994. After graduation Mike worked as an I/T consultant for Accenture and IBM before pursuing his law degree. In 2005, Mike graduated, magna cum laude, from the Cleveland-Marshall College of Law. Currently, Mike is General Counsel for The Equity Engineering Group, Inc., an engineering consulting firm. Prior to Equity Engineering, Mike was in private practice as a litigator and patent attorney for various large law firms in downtown Cleveland. Prior to his appointment to the Board of Education, Mike served as Chairman of the Avon Lake Planning Commission.
Mike enjoys traveling with his family and rooting for his favorite sports teams, the Shoremen, Browns, Guardians, and Cavs.
Jim Stobe, President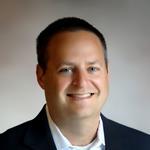 Jim Stobe is serving his third term on the Board of Education after being elected in late 2011, and he became President of the Board of Education in 2018. Jim has lived in Avon Lake since 2004, and he and his wife, Melissa, who is a teacher, have a blended family of five children. Jim's two children attend Avon Lake High School, Savannah, a senior and CJ, a sophomore. He is proud to have served on the Board the entire time his two kids have been in the Avon Lake City Schools. Jim's passion for education comes from his parents, who were both local school teachers in the area.

In early 2019, Jim became the Chief Financial Officer at the Community Foundation of Lorain County. The Community Foundation is an endowment made up of public and private funds with over $150 million in assets and gives grants and scholarships to organizations and students in Lorain County in excess of $6 million annually. Prior to joining the Community Foundation, Jim was the CFO for Marshall Goldman Motor Sales, one of the nation's largest seller of high-end, exotic used cars. Before going to Marshall Goldman, Jim spent over twenty years working as a licensed CPA with Cohen & Company, a Top 100 public accounting firm. Jim was the CFO for Cohen for five years and he previously worked as the Firm's Controller, as an auditor, and as a business consultant.
Jim received a Bachelor of Business Administration degree with a major in Accounting from Ohio University in 1997, where he graduated with honors. Jim graduated with the 2021 Class of Leadership Lorain County.
Outside of his duties on the Board of Education, Jim has served in many volunteer roles at Avon Lake UCC, including chaperoning mission trips and mentoring confirmation students. He also volunteers his time through the North Coast Rotary Club. When his kids were younger, Jim was an Avon Lake Travel Soccer coach for many years. Jim is an avid sports fan, cheering on the Shoremen/Shoregals, Browns, Cavs, Ohio Bobcats and Guardians. He enjoys skiing and traveling with his family.