---
From the Principal
Parents and Guardians of Troy,
The 2020-21 school year will be described as unprecedented and unique. While this is true because of COVID, it is also true every year at Troy Intermediate. 5th and 6th grade are magical years where our students begin the huge transition from elementary to high school. This four-year process is not only an academic shift but a social-emotional and physical transformation too. For the kids at Troy, there are several unprecedented and unique experiences. This is the first time they have four different teachers for Math, Science, Social Studies, and English Language Arts. We are the first place where all the students from across the district are in the same classrooms. Our school is the home of new friendships, emerging emotions, developmental milestones, and establishing self-identities. We, the advocating adults, must remember that this is all-new for the kids. It is their only shot at being a 5th or 6th grader. Let us all continue to work together to make this experience as positive and supportive as possible. If we do so, our school year will be a memory we are all proud of.
Sincerely,
Andy Peltz
Click here to go to Mr. Peltz's Principal blog
Click here to go to the 5th Grade Home Page
Click here to go to the 6th Grade Home Page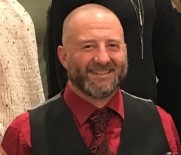 Mr. Andy Peltz, PrincipalPhone: 440-933-2701Fax: 440-930-7005Email:
Andrew.Peltz@avonlakecityschools.org
Troy Intermediate School237 Belmar Blvd., Avon Lake, OH 44012Attendance: 440-930-8297
Hours: 7:45 a.m. - 2:30 p.m.