---
From the Principal
Parents and Guardians of Troy,
Thank you all for your support and understanding during these difficult times. On Friday, August 14th, we will be emailing/posting important dates, contact information, and answers to frequently asked questions. Please let your children know that the teachers and staff of Troy are excited to get to know them and that while this year will look different, Troy is still an amazing place to be. I hope to see you all soon. Enjoy the rest of the summer.
Sincerely,
Andy Peltz
Click here to go to Mr. Peltz's Principal blog
Click here to go to the 5th Grade Home Page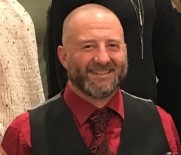 Mr. Andy Peltz, PrincipalPhone: 440-933-2701Fax: 440-930-7005Email:
Andrew.Peltz@avonlakecityschools.org
Troy Intermediate School237 Belmar Blvd., Avon Lake, OH 44012Attendance: 440-930-8297
Hours: 7:45 a.m. - 2:30 p.m.