---
From the Principal
Welcome to the Troy Intermediate 2018-19 School Year! I am so excited for the 2018-19 school year to begin. The 5th and 6th grade years are a time of great growth and development for our kids.
Academically, they are ready to blossom into critical thinkers, appliers of knowledge, and the creators of new connections. Socially, they are developing new friendships, deeper personal identities, and branching off into wider social circles. Emotionally, they are figuring out what it means to be a "tweener", learning how to take personal ownership for their actions, and shaping their own futures.
Troy Intermediate is an amazing place because the adults who work here are aware of all of those developmental milestones and help the children to safely navigate these new waters. Our classes may be titled Math, ELA, and Science, but the Troy experience also teaches about character, citizenship, and creativity. Everything we do from the teaming model, to the choice of music classes, to activity nights, to the increased expectations of confident independence, to the rich, engaging curriculum, gives our kids the opportunities and safety nets they need to feel comfortable to grow. Learning and growth occurs at the edge of where people feel safe enough to try new things, but are not sure about the outcome. We want our kids to struggle, but not drown. We want them to be willing to do things on their own, but also know they can ask for help. We want them to give their best effort, but not define themselves as a failure if they missed perfection.
Troy is a place where all this can happen, but we need you, the other caring adults in their lives, to help us along the way. Share with us your child's unique story. Let us know how your child is feeling about the year. Together, we will help them become 6th and 7th grade ready by the end of the year. I am looking forward to another great school year. See you on 8/22.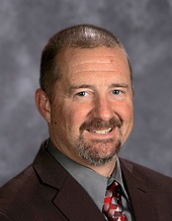 Mr. Andy Peltz
, Principal
Phone:
440-933-2701
Fax:
440-930-7005
Troy Intermediate School
237 Belmar Blvd., Avon Lake, OH 44012
Attendance:
440-930-8297
Hours: 7:45 a.m. - 2:30 p.m.