---
From the Principal
We are excited to welcome you to the 2021-22 school year at Troy Intermediate! Educating students during a pandemic is certainly one of the most challenging things our community has endured. Though there are certainly challenges we will face as we get back to school in the ongoing wake of a pandemic, we are very much looking forward to the return of routine and consistency this school year. The obstacles we overcame last year were not without merit, as they provided an opportunity for us to innovatively solve problems and learn a thing or two about resiliency. But, that being said, this coming school year will be one of restoration. From our summer Jump Start programming, to recognizing the need to rebuild peer relationships, meeting the unique needs of our students will be at the heart of our educational efforts this school year.
Coming to Troy Intermediate from our elementary schools is one of the biggest transitions our students will experience in Avon Lake City Schools. Through intentional community building, a team-based instructional philosophy, and a system of Positive Behavior Interventions and Supports, we will foster an environment in which all students can learn and grow.
Throughout the year, I will send email communications on a regular basis to keep you in the know about all of the wonderful happenings at Troy Intermediate. More information about each of the events listed above will be sent out closer to the event date. Check out our grade level websites for important team-specific information, and our school counselor website for social/ emotional health resources (All linked below). Please do not hesitate to reach out with questions or concerns!
Your Partner in Education,
Mackenzie Hall
Principal, Troy Intermediate
IMPORTANT LINKS
Troy 2021-22 Parent Information Night Google SlideShow
OTHER INFORMATION
ARRIVAL/DISMISSAL PROCEDURES
This year, students will be permitted to enter the school building at 7:15am. Bus riders and bikers will enter through the North front entrance doors. Car riders and walkers will enter through the South front entrance doors. Upon entry, students will head to the cafeteria. At 7:30am, students will be released to their homeroom classrooms to start the day! Students arriving between 7:30 and 7:45am will report directly to their homeroom. Students arriving after 7:45 am will need to stop in the office to check in. During arrival, we will have staff stationed at various points around the school to help students locate the cafeteria and classrooms.
If you will be driving your student to/from school, use the Canterbury Road entrance and exit only. Busses will enter and leave from the Belmar Blvd. entrance.
COVID-19 SAFETY PROTOCOLS
Visit the district website for district wide COVID-19 safety protocols.
Please note that at this time only essential visitors will be permitted in our buildings and will be required to wear a mask. Visitors to Troy (including parents picking up or dropping off students in the office) will be asked to wear a mask upon entry.
ATTENDANCE
If your student is going to be absent or arriving late, you must notify the building by 8:15 am. Please use the attendance line (440-930-8297) to report your student's absence. Note that this line is available 24/7.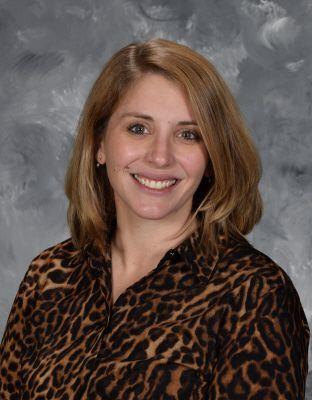 Mrs. Mackenzie Hall, Principal
Phone:
440-933-2701
Fax:
440-930-7005
Email:
Mackenzie.Hall@avonlakecityschools.org
Troy Intermediate School
237 Belmar Blvd., Avon Lake, OH 44012
Attendance:
440-930-8297
Hours: 7:45 a.m. - 2:30 p.m.