---
From the Principal
Welcome to the 2019-20 school year! Yes, I said 2019-2020 school year. My first year as a teacher was 1999-2000. I remember feeling this crazy sense of symbolism that as I personally was transitioning from student to teacher as the calendar was moving from the twentieth to twenty-first century. I know in my head that the number assigned to a given year shouldn't have made it any more special than any other year, but I could not help feel an extra layer of excitement. I knew even before I began that the 1999-2000 school year was going to be magical. It did not disappoint. Twenty years and a whole lot more gray hairs (even a higher percentage when you attribute for attrition) later, I look back at that first year with fondness and reflection. Was it fate that mad that year amazing for me or was it my attitude? Did I choose to have a great year or was it destined to be? I will definitely never know the answer since I cannot go back and change my attitude.
I believe that we have more power over our lives then we often give credit to. Sometimes we may have to fake it and convince ourselves for a while until it becomes real to us, but if you enter with a positive attitude you have a puncher's chance of success. John Hattie's Visible Effects of Learning quantifies given variables' influential power on student success. One of the most consistently highest ranking positive variables is Teacher Efficacy. Teacher Efficacy is the collective belief of the staff that they can and will have a positive effect on their students' achievement. In other words, the more successful a teacher feels they will be, the more successful they are. Students feed off of this energy. If the person they are following is confident in their abilities and in the team's chances for success, then the individuals in the room cannot help but gain in confidence as well.
Parents, you have the same power. Your kids know how you feel about the school, their teachers, their abilities, and their chance of success. We all give off verbal and non-verbal tells about how we feel. If you are positive and confident in the school, the teachers, and the students, then they will believe in themselves as well. We all have our own personal history with education. Some experiences were positive and some negative. Those experiences shape our lenses that we view the world in. Awareness of these influences is important so that we do not negatively impact our children's own experiences. This is their first time being a 5th or 6th grader. Their experience will most likely be different than yours or your other children's. Let us all give them the best chance for success by being positive about how well this year will go.
It is my challenge to all of the Troy staff, parents, and students make this a great year. The power is in our hands. While we may not have control of the exact outcome, we do have power over the direction we travel. Let us all move forward together towards our ultimate goal: well-rounded, well-adjusted, academically engaged students who we are proud to call Avon Lake community members. Let's make this a great year.
Andy Peltz, Principal of Troy Intermediate
Click here to go to Mr. Peltz's Principal blog
Click here to go to the 5th Grade Home Page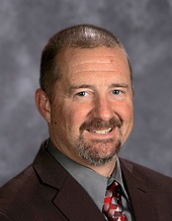 Mr. Andy Peltz, PrincipalPhone: 440-933-2701Fax: 440-930-7005Troy Intermediate School237 Belmar Blvd., Avon Lake, OH 44012Attendance: 440-930-8297
Hours: 7:45 a.m. - 2:30 p.m.