Office of Curriculum and Instruction
The Office of Curriculum and Instruction is committed to providing the students of Avon Lake with a well-rounded education that develops the whole child. Our office is responsible for directing and implementing curriculum and instructional policy for grades K-12. Our office oversees academic programs, professional development, implementation of district initiatives through our teacher leaders, revisions to the curriculum and selection of instructional materials.
Please feel free to contact us if you have any questions.
Office Hours 7:30 AM - 3:30 PM
Follow us on Twitter @ALCurriculum
Avon Lake City Schools Learning Recovery & Extended Learning Plan
K-12 Jump Start Program Registration
ALHS Summer School Registration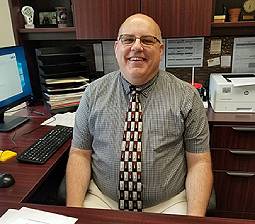 Dr. Jack Dibee

Assistant Superintendent
Board of Education / District Offices
Phone:
(440) 933-0984
FAX: (440) 933-7591
Contact People
Theresa Martin, Secretary to Assistant Superintendent and Central Registrar
Board of Education / District Offices
(440) 933-0984
Theresa.Martin@avonlakecityschools.org
---
Dr. Brad Cocco, Director of Online Learning
Open Door / District Offices
(440) 308-5128
Brad.Cocco@avonlakecityschools.org
---
Heather Hamker, Instructional Coach K-4
Troy Intermediate
(440) 933-2701
Heather.Hamker@avonlakecityschools.org
---
Erin Cheney, Instructional Coach Grades 5-8
Troy Intermediate
(440) 933-2701
Erin.Cheney@avonlakecityschools.org
---
Alice Ogonek, Gifted Supervisor
ESC of Lorain County
(440) 324-5777 ext. 1145
ogonek@esclc.org
---
Laura Kramer, EMIS Coordinator
Board of Education / District Offices
(440) 930-8324
laura.kramer@avonlakecityschools.org
Scott Herrick, TV Production Supervisor
Board of Education / District Offices
(440) 933-5163
scott.herrick@avonlakecityschools.org
---