Avon Lake City Schools Foundation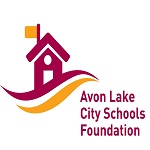 The Avon Lake City Schools Foundation was established in 1986 as a result of the work of the Strategic Planning Financial Committee. The purpose of the Avon Lake City Schools Foundation is to help finance projects that enrich and enhance student learning beyond the scope of normal required school expenditures and the required course of study. Educators and parents have submitted proposals and received grants in the following categories: Academic Excellence, Athletics, Fine & Performing Arts, along with General Academic Enrichment Programs and Activities.
The responsibility of awarding the grants rests with the Board of Trustees of the Avon Lake City Schools Foundation. The Board of Trustees oversees an endowment fund, and grants and scholarships are given out to worthy applicants by using the interest earned on the fund. Again, contributions to this fund are never spent – only the interest earned is used to finance these grants. There are two types of grants that are awarded: Annual Grants and Mini-Grants. Annual Grants are disbursed in the spring and can be written for any dollar amount. Mini-Grants are awarded during the school year if funding is available. Download a Grant Application and to view the rules and procedures to follow in applying for grants.

Please consider a contribution to help the Avon Lake City Schools Foundation keep our schools a place where our children are challenged and enriched every day. No amount is too small (or too great) - the more our community participates, the more we can do for the children of Avon Lake. To make your online donation, please click on the Avon Lake Schools Foundation Endowment Fund or the Avon Lake Schools Foundation Fine Arts Endowment Fund.
Our board is already making plans for our annual Sale by the Lake in the Avon Lake High School auxiliary gym from 9am to 3pm on Saturday, April 28. Please mark your calendars and plan to join us. For information on reserving a table, please contact us ALCSFSalebythelake@gmail.
The Board of Trustees also oversees the awarding of the B.J. Walker Memorial Scholarship ($1,000) each spring to a graduating senior who is pursuing a career in education and four Ford Motor Company Scholarships ($1250 each) for students intending a STEM undergraduate major. Students should contact their high school guidance counselor if they are interested in applying for the B.J. Walker Scholarship or the Ford Motor Company Scholarship.
The current Board of Trustees is composed of the following individuals:

Kathleen Scwartz Crooks Ph.D., President
Millicent N. Simmelink, Ed.D., President Emeritus
Michelle Vidumsky, Vice President
Judy Bird, Second Vice President--Grants
Eileen Wozniak, Secretary
John Hecker, Treasurer


Amy Boyd-Kirksey
Linda Broadhurst
Susan Finnegan
Patrick Fitz, Student Representative
TJ Gliha
Pete Hussey
Ron Jantz, School Board Representative
Michael Kuban, Student Representative
Linda Prosak
Stacey Rusher
Robert A. Schofield
Loy Wiley
Please visit the Avon Lake City Schools Foundation Facebook page at www.facebook.com/Avon-Lake-City-Schools-Foundation-280089137006/ for more information or send an email to the Board of Trustees at foundation@avonlakecityschools.org.
Our mailing address is:
Avon Lake City Schools Foundation
P.O. Box 231
Avon Lake, Ohio 44012
On behalf of the students of Avon Lake City Schools, we thank you for your support of the Avon Lake City Schools Foundation!