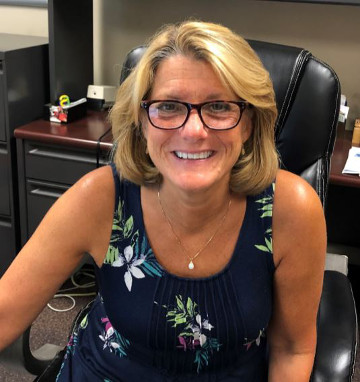 Mrs. Melissa Isaly-Johns
Principal
Welcome to Erieview Elementary!
Welcome to Erieview and the 2022-2023 school year. I am so delighted that you are part of our amazing learning community. I welcome and value your positive energy and dedication to excellence in education, and I look forward to working with you and your children. Our focus this school year will continue to be on mindfulness and developing positive character traits. We will also be focusing on the love and power of literature.
All signs point to another incredible school year. Our skilled and devoted staff is ready for your child(ren) and the excitement that a new school year brings. Our much-appreciated PTA is gearing up to welcome families, provide volunteer opportunities, and offer other exciting events and programs. We are indeed a joyous and caring community with the common goals of nurturing responsible, caring students and promoting high-level learning.
We are all a team and communication is essential. Please do not hesitate to contact me or your student's teacher for questions, comments or concerns. Please follow us on Twitter @ErieviewEagles or Facebook (Erieview Elementary) for school and district wide educational information and extracurricular events. On behalf of the entire Erieview staff, I look forward to an excellent school year and all of the exciting experiences we will be sharing!
Respectfully,
Melissa Isaly-Johns